I got a new pair of shoes last week that IMMEDIATELY inspired me to make an outfit around them.
Sometimes, if the shoes are cute enough, they just hand you an outfit on a silver platter, and that's what happened here.
Black and red Cape Clogs Le Femme Sandals (Cape Clogs)
Black maxi skirt (Karen Kane, purchased at Dillards, old)
Black and white chevron cami (Lane Bryant)
Red bell-sleeve jacket (J.Jill, no longer available in plus)
Red dot bag (Kate Spade Deborah Dot Nadine – no longer available; check ebay) Still love this more than I can possibly explain.
Red steampunk necklace (artist friend)
Red Bangles (Mystique, purchased at Marshall's)
Black Bangle (Vince Camuto, purchased through LittleBlackBag)
So that you can see the mixed bangles and the necklace.
This outfit just threw itself together for me.  I mean seriously, the hardest part was deciding whether to do the maxi skirt or a pair of black skinny jeans.  I literally started pulling things out of the closet and this was the first item of everything.  No questions.  Just easy.
Part of what I love is that each piece is heavy and solid – nothing feels cheap or flimsy.  And I could probably kill someone with these shoes…They are solid wood soles…Yet comfortable and with arch support.  I don't know how they do it!
I still adore this bag.  I swear, sometimes, that if I had to get rid of all but one this is probably the one I would keep.  Fun, great shape and size, both a cross-body strap and a handle. What else could you ask for?
Today was an amazing ride to work – the perfect temp; just cool enough to be comfortable without being chilly.  Although it wasn't actually any faster than normal, the ride felt somehow easier.  Loved it!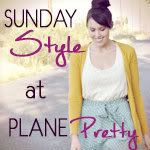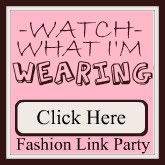 "