There are days when you want happy colors, but not necessarily BOLD colors. Today was one of those.  It was rainy this morning and generally not as warm as usual, but I felt the need for colors that would make me smile.  Purple invariably makes me style.
This is an older top you've seen before from Kiyonna, with a black tank (YummieTummie, which is shapewear to pull in my middle) and black skinny trousers (coldwater creek).  The explosion of colors, big floral print and soft fabric allow this top to hide a multitude of sins, while the basic colors meant that I could throw a black cardigan over it at work when I got chilly.
The bag is an older design from Melie Bianco, purchased off ebay, and obviously not closed in the picture.  You can see it better below.  The shoes are black patent slides from Dansko that I picked up on sale.
Jewelry is a bit of a mish-mash.  The multi-layer necklace came from the little boutique across the street that doesn't do online sales, while the bracelet is from LittleBlackBag.
I've also been experimenting lately with Carmindy's "5 minute face", minus the layer of foundation.  It's actually quite quick and easy, although I haven't decided yet whether it is actually doing me any good or not.
PHILOSOPHICAL MUSINGS (You've been warned):
I struggle with the idea of makeup.   My husband would say that I spent too much time in academia (and a liberal school of education to boot) but there is an extent to which makeup rankles my feminist side.  Much like stilettos, makeup implies that a woman in her natural state is not sufficiently attractive and that we must change ourselves to conform to external definitions of beauty.  Moreover, it suggests that everything we do, including our professional life, is judged based upon the standards of beauty set to ensure that we find a mate.
At the same time, the vast majority of women don't think about it that way; they think of makeup either as "fun" or as "making them feel better about themselves".  They fail to recognize where those standards come from or how they imply that we aren't good enough as is.  And since most women don't think about the implications, the result is that a woman who chooses NOT to wear makeup or conform to those expectations is outcast by WOMEN as well.  In effect, we enforce compliance in all these extra steps on other women.  Most men don't actually care (although they generally appreciate the effect).
For years I have colored my hair, and for the last decade that has been as much about covering grey as about changing my look.  In general, I cover grey because I am conscious of the fact that a small amount of grey on a women tends to look sloppy and as though she doesn't care for her appearance.  (On a man, we perceive grey as wisdom and a positive addition to their appearance.) I have mostly complied with that particular pressure because, well, it's relatively easy.  An hour every 3-4 weeks and I don't have to think about it.
But makeup has to be done every day.  Actually MORE than once per day if you live somewhere like AZ, where much of it will melt off when I head out to lunch.  At a minimum of, say 45 minutes per week, it is more consistently time consuming than coloring my hair or painting my nails.
For now, I am experimenting.  No foundation (mostly because I hate the way it feels on my skin).  Concealer, eyeliner/mascara (top lid only), a bit of highlighter, a touch of blush and some lip color.  (I'm still undecided on the blush; I have a lot of pink in my cheeks to start with, and since I'm not removing it with foundation, I don't know for sure that I need to put it back.)
What do you think?  Do you wear makeup?  How much?  Why?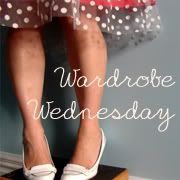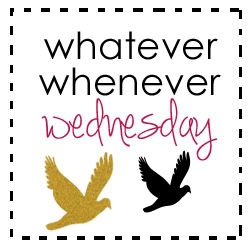 >