What a week… I took pictures, then never got back to post these on Monday.
Ah well, this outfit was put together around this cute Mondrian-inspired tank I picked up a while ago on Ideeli (I think).  The bold color-blocking is a ton of fun, although these brights are not the traditional primary colors Mondrian originally used.  Who cares.  This is a fun tank.
I am kind of peeved about the short-sleeved cardigan, though.  It was washed and shrank, differently on each side.  It is shorter on the left than the right, which is just plain odd.
The rest of the outfit is pretty straight forward – black jeans (coldwater creek as usual), pink sandals (trotters, from zulilly) and my beloved pink Melie Bianco Roya bag.
This would be the image in which I somehow managed to lose the key to the u-lock that was locking my campus bike to the rack.  I had to call campus police and then the AC shop to get someone to come over and cut it off for me (not to mention swearing on my first born that the piece of junk bike really WAS mine and that I wasn't stealing it).  Still can't find the darn key, but it was while pulling out the camera to take this picture that I last saw it….
Anyway, the accessories are more visible in this close up:
The bangle is from Betsey Johnson (as were the sunglasses), both purchased from Little Black Bag. The necklace is from my one JewelMint purchase.  It's actually pretty decent quality; my problem was the subscription model, which just irritates me on principle.  I'll buy when I see something that I like; I don't want to be forced to buy things every month if I don't want to.  So I closed my account.
Next week I will try to do better about getting more than one outfit post per week up.  It's not that I  haven't been wearing cute things; it's been more of an issue with taking pictures and then putting the post together.  Baby steps….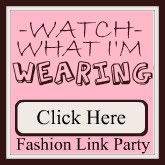 "