Today was a pretty good, although busy, day at work.  I had back to back meetings and a pile of work that I never did quite catch up on.  However due dates appear to be arranging themselves favorably and that is definitely helping me calm down.
When I was getting dressed, however, I knew that I would be in meetings (so I needed to be comfortable) and some of them would be with people from other institutions (so I needed to look pulled together).  My go-to for that kind of day is black and white!
I LOVE this outfit.  It is comfortable but looks sharp, has tons of style and is very current without being inaccessibly trendy.  My husband has complimented it more than once.
I suppose I could have belted the top, but that isn't a look I feel comfortable with and it was more important to feel good about everything.
Black Peplum Tee (Simply Be, $20)
Black and White Maxi (Lane Bryant – no longer available)
Black and White Polka-Dot Necklace (Vintage, bought on Etsy, $12 and a favorite statement piece this season)
Black and White Lindenwood Leopard Bag (Kate Spade, multiple available on ebay)
Black Patent Sandals (Dansko Sophia Slide, $70 on clearance at a local specialty shoe store)
Black and Silver Bracelet (Vince Camuto, purchased but no longer available on LittleBlackBag)
Sunglasses (Betsey Johnson, also purchased but no longer available on LittleBlackBag)
You could probably make the argument that this top is a size too big.  I bought it a size big just to make sure that, if it shrank, it would still fit.  Having washed it, I am ordering more (another black, a hot pink and a purple) and will try to order 22s instead of 24 where available.  (The darn things are $20 and look terrific with a skirt – they may become my go-to better-than-a-plain-tee tops this summer!)
One piece of administrative information:  Part of keeping the blog from becoming more work than it's worth have been the following changes:
Not bothering with affiliate links.  They aren't worth the trouble, and no one offers to give me anything much anyway.  Still linking back to the products if I can, though.
Outfit posts on Monday and Wednesdays.  If I have more good outfits in a week and can pull together a post, terrific, but I'm not going to put a lot of pressure on myself to try to post an outfit every day.  This week I'm cheating and doing the whole week in 1 post.
Friday's I will pull something together in Polyvore.  Only plus sized vendors/clothing, reasonably priced items, though.  There are a lot of gorgeous things on polyvore that only the 1% can afford, and I'm not in that group.
Random shopping posts as I have money to shop.  Or if I find somewhere new that is worth the shout-out.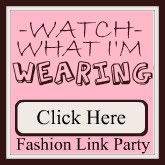 "