All sorts of fashion bloggers talk about how everything doesn't need to be all matchy-matchy, and they are absolutely right.  However that doesn't mean that you CAN'T.  When serendipity hands you the pieces, sometimes it's fun (if only to see people stop and do a double take).
Case in point; I wore this top any number of times last summer and it remains my favorite color-block piece due to it having colors I love and a unique but simple design.  Oh, and being based in my go-to black.  So today I wore it with black skinnies (coldwater creek, as usual) and flat Merrill sandals – nothing special or out of the ordinary, and both quite old to boot.  I completely forgot to put on a necklace and am still wearing the bracelet from the FIRST outfit I tried on this morning; I had to take the dog to the vet and wasn't really thinking/planning well.
What WAS new is the bag you can see in the background.  Here's a better shot:
When I walked past this Olivia and Joy Cassidy shoulder bag in Marshall's I ALMOST didn't buy it.  I loved it immediately and carried it around for a good 20 minutes before talking myself out of it as too similar to other things I had.  Then it showed up on one of the flash sale sites and I took it as a sign.  I mean, it cost $36; I wasn't going broke for it.  (Link is to DSW where they have it now for $45, but I have seen it again at TJMaxx as well.)
The thing is that it is absolutely PERFECT with this top.  Depending on the light, the colors match exactly or are so close that only someone trying can tell the difference.  One of my coworkers stopped short walking past my office when she saw the top and the purse behind me.
To me, that's just fun.  Maybe I should have picked something less matchy-matchy, but I love these colors too much not take advantage of the chance to put them together!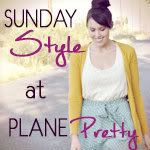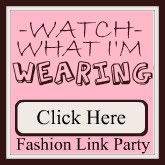 "