Last week didn't get any less busy as it went on but at least by Friday I managed to get enough done to feel like the week had been a success.
Black slim-leg knit jeans (Coldwater Creek)
Floral A-line Tank (J.Jill)
Linen Blend Drape Cardigan (JJill)
Black sandals (Aetrex; old)
Black and white purse (Penny Sue, purchased at Little Black Bag)
Art Deco-esque Necklace (my boutique across the street)
The bag is a new one from Little Black Bag.  On the one hand, I think it looks really sharp – from a distance.  However it feels kind of PVC-like in a way I'm not entirely fond of.  The size and shape are terrific, though, so for now I will hang on to it.  With any luck, it will hold up in the way that only PVC can; forever.
Closer shot of the necklace.  I really like it; crystals in a few places, a very art deco feeling design, and just the right length for this type of top.  It wouldn't be considered officially art deco, but it has that feel.  I like that era and the design aesthetic, so for me this was a great find!
As you can tell from the location of the full length shot, I rode my bike Friday and was on my way back to the bike shop.  (This is the best spot on my walk to take a picture; there's a mail box to put the tripod on and enough shade that the light isn't problem.
I replaced the tires with ones that are less sensitive to thorns and all the detritus on the sides of the road in Arizona.  The fastest way to ruin a perfectly lovely ride is a flat tire.  The 9 miles from home to work isn't a hard ride, but a flat can take it from 40 minutes (stop lights; meh) to twice that.  What I love about riding is the feeling of motion; the wind, watching the ground disappear under my tires, all that.  (I'd say the wind in my hair, but I wear a helmet when I ride; my brain is my most valuable asset, so I protect it.  And I don't trust cars.)  Overall, it's very satisfying.
I rode twice last week.  The goal for this week is to ride 3 times, but the minimum is still 2.  Early meetings can throw off the schedule very easily.  Riding makes me feel good, although someone needs to explain why my weight keeps going up despite a substantial calorie deficit; I'm thinking I just need to leave the scale alone for a while.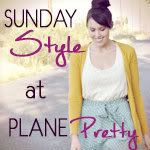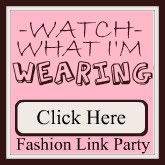 "