The second half of last week was insane; big deliverables due to my boss's boss (the CFO) that had to tie out to the financial statements as well as answer the question correctly, back to back meetings, and all sorts of craziness at home.  The result was that all I found time for was a couple of quick pictures at my desk; no full length shots.  For example, this shot that was taken at 8pm:
I loved the outfit (even though my hair had gone flat by then), so I had to show it.
The black pants and shoes were the same old same-old, but I love the necklace and jacket together.  I think I need a stark black and white purse, though.
These glasses are also new, and I think the style works incredibly well with this outfit.  They are a Wayfarer style, which is both classic and retro-chic right now.  More important for me is that they are more than just simple reading glasses; they are super functional computer bifocals.  The lower part of the lens is my normal reading correction (+1.75) while the upper part is about half that.  The entire lens has an anti-glare coating and slight tint to make looking at a computer all day easier.  While I love my regular reading glasses if all I'm doing is reading, the added functionality of these saved my butt this week.
The next morning was more of the same:
I added a little color and some fun jewelry, but it was another day in front of a monitor working like a fiend, so I was glad for the computer bifocals.
Black tee (purchased at Marshall's)
Purple cardigan (Coldwater Creek, old)
Black and gold bracelet (Coldwater Creek on clearance)
Purple and red necklace (Kate Spade, purchased off ebay)
Black jeggings (Lane Bryant last fall)
Black boots (old)
Black and Brown purse (Melie Bianco)
Heritage Computer Bifocal Reading Glasses (gifted by ReadingGlassesShopper)
You can tell how busy I was just by the fact that I didn't get a chance to change purses all week long.
The numbers got to the big boss in time, all the meetings were dealt with and there should be full length pictures again this upcoming week.  Husband is off for spring break but I have to work (meh). The weather is supposed to be MUCH warmer (70s, 80s, and I think I even saw one 90 degree day late in the week) so my spring goodies will be coming out in force!
(The reading glasses were a gift from ReadingGlassesShopper.com, however the opinions about them are all mine.)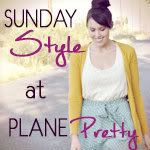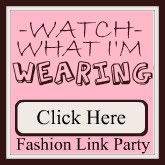 "