If you've ever taken the Myers Briggs personality index*, you may have run across the Myers Briggs prayers.  These are custom prayers for each type.  I'm an INTJ, so my prayer is "Lord keep me open to others' ideas, WRONG though they may be."  *blush*  It's almost TOO accurate.  One of my oldest and dearest friends is an ENFP, whose prayer is "God,help me to keep my mind on one th-Look a bird-ing at a time."  This top made me think about her and this prayer this morning.
Red and bird-print peplum top (Simply Be)
Black cardigan (Alfani, purchased at Macys a while ago)
Grey jeans (Coldwater Creek, although I don't see any available in grey)
Red leather wrap bracelet (can't recall)
Red and silver steampunk necklace (my Artist friend)
Black and white bag (Kate Spade, on clearance)
Naot Retro shoes (Zappos)
This is the first peplum top I've found that fits me well, in part because it comes in two different lengths so you can get one that matches your proportions better.  If it weren't still so stinking cold in the morning I would show it without the cardi, but we aren't quite out of winter YET here.
Closeup of the jewelry.  The birds are kind of abstract, which I like, but also makes them difficult to photograph.
*The Myers Briggs is just one of many personality tests I've looked at over the years.  I'm both the kind of person who is curious AND the type who loves this kind of stuff.  What is interesting is that, for me, the MBTI has been far and away the most accurate test I've taken.  YMMV.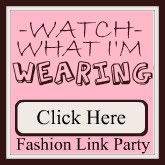 "