This weekend I stumbled on an interesting alternative to the 30×30 idea called Take One, Pass It On.  The idea is that you take one garment that you wear today and wear it again tomorrow in a different look.  I can work with that, so I'm going to try it for February.
Today's look was inspired by something I found on pinterest this weekend.  This polyvore combination struck me immediately because I pretty much had all the pieces and it gave me an excuse to wear my beloved grey cardigan.
Grey cardigan (Eileen Fisher, purchased off ebay)
Red tee (J.Jill, old)
Grey jeans (Coldwater Creek)
Red purse (Brahmin, purchased off ebay)
Red leather wrap bracelet
Red animal print scarf (Marshalls)
Grey heeled loafers (Gabor)
The bag looks a little odd because it's half empty and therefore not holding it's shape well.  In retrospect the Kate Spade bag might have been a better choice.
Here's a detail shot that better shows the scarf pattern.  I didn't expect this scarf to be one of my most worn pieces when I bought it, but I find I wear it all the time.
While a lot of people were off watching the game yesterday (Sunday), I watched Puppy Bowl IX, colored my hair and took a nap.  I have no interest in football, and had spent most of the prior day at the shelter volunteering, so it was nice to have a lazy, quiet day.  I never made it out of yoga pants, and that in itself was just fine!
I am starting a new eating* plan this week.  I am not worrying about WHAT I eat (other than trying to make good choices) but I am paying a lot of attention to WHEN I eat.  I have a tendency to eat most of my calories after work (often more than half between 7-11pm).  Forgetting lunch or just having a snack is not uncommon, but even when I ate a meal it usually isn't that good for me or big enough to matter.  Then, in the evening, I eat a big dinner, then a late snack.  The result is a lot of calories at the time of day when my body least needs them.
So my doctor and I talked and (based on some newly published research) my new goal is to eat light at dinner time and eat a big lunch; basically try to swap the meals.  In service of that, I (at 46) bought a meal plan for the semester and will be going to the dining halls for lunch at least 2 days a week.  (The idea is that they have lots of selections, good quality fresh food that I don't have to cook.  Plus it gets me out of my office and walking around mid-day.)  Days that I don't use my meal plan I can go out to one of the off campus eateries or bring something heavier than I previously would have.  Then for dinner I will eat something lighter.  In the end it may be a bit more expensive, but worth it to improve my health.
This is the goal at least.  Keep your fingers crossed for me!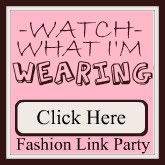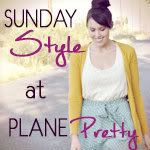 *Dieting and I have a long and troubled relationship.  I have been heavy for my entire life; my parents put me on my first "diet" when I was in the single digits.  Twice I have lost large amounts of weight (50+lbs).  The first time landed me in the hospital (an early version of medifast).  The second landed me with a shrink.
I was counting calories and, while I knew I had some detail oriented tendencies, it took me a while to realize that I had become OCD-level obsessive about tracking calories (think tracking the calories in cough drops when sick or my daily multivitamin) and obsessively scheming about what I could or couldn't eat (and how I could make a couldn't a could), along with engaging in what amounts to exercise bulimia (where eating over the calorie target required massive exercise to work it off immediately) on top of massive amounts of exercise by any normal standard (1-4 hours of cardio per day; my excuse was training for a half iron-man).  After a year of doing those things AND not losing an ounce (we suspect that I actually wasn't eating enough, but even when that occurred to me then I could NOT make myself eat more without massive guilt and associated exercise), I stopped.  It took 2 years to stop counting calories in my head every time something passed my lips.  I gained the weight back.
My doctor and I have talked about this and agree that going back to counting calories is not a mentally healthy way for me to lose weight; frankly we both agree that losing weight isn't the goal; remaining healthy is.  So to start with, we are going to work on moving my biggest meal of the day to mid-day and reducing what I eat at night.  That is the goal for february; to make that a fully engrained habit.  March it should be warm enough for me to ride to work again, so my goal will be 3 days per week.  The hope is that those two changes together will result in my blood pressure dropping enough that I no longer need the (admittedly very low dose of) medication and that my weight will drop some.  I don't care so much about the weight but would like to be more muscle and less flab; dropping pant size would be lovely.
The reason I mention all this is to explain that I don't diet and you won't read diet advice on this blog.  When I talk about diet-related issues, I am really focused on health.  I will never be skinny.  But nothing says I have to be unhealthy.  Fat doesn't CAUSE disease (let me know if you want references); the two are related to one another in ways that doctors don't completely understand, and is better thought of as a symptom or an indicator of an increased likelihood of certain metabolic disorders (blood pressure, diabetes, kidney/liver problems, etc).  There are ways to control the causes of those disorders that may or may not effect weight.  Those are the healthy changes I am after.  If I lose weight, that's a side effect.  Not the goal.
One last thing.  Unless it is a life or death situation I will NEVER have weight loss surgery.  The fact that it is being sold as a quick and easy solution just kills me; it is, in fact, a massive and risky solution where there may not be sufficient problems to justify it.  If you would like references let me know.  People often gain the weight back, and it changes your relationship with food forever in a patently unhealthy way for both your mind and your body.  It just isn't worth it.