When the Swan by Clements Ribeiro collection for Evans first came out, I went gaga for this cardigan;  great colors and a unique design caught my eye immediately.  At the time, however, it was expensive ($100) and I didn't have enough spending money to order it.  Fast forward a couple of months and Evans put the entire line on sale for 40 or 50% off.  I snapped it up.
I wanted the cardigan to shine, so I am wearing it mostly with pieces you've seen before: black Coldwater Creek Ponte Trousers and a black tee (that either needs to be re-dyed or replaced soon).
The only touch of "jazzing it up" this morning was with the shoes I found this past weekend at TJ Maxx; these are a Clark's wine-colored suede clog wedge that I picked up for $39.99; very comfortable and easy to walk in. Plus I am OBSESSED with this color.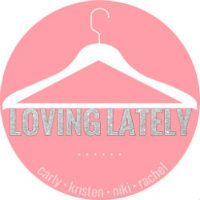 Random Thoughts:
I'm very low energy today; what I REALLY wanted was another two hours of sleep.  I kept dozing back off after hitting snooze.  I blame it on my dog, who was curled up tightly in the arch of my back being warm and sleepy….
I am currently mourning my red Coach bag; this past weekend I applied a coating of leather conditioner to my black coach and decided to do the same to the red; unfortunately all these black marks showed up and the bag is looking terrible.  I'm still trying to figure out if it can be cleaned up or is just a total loss.
I am currently bidding on a bag I really want off of ebay; *fingers crossed*  Of course if I get it I have to take the similar (but lower quality) one I ordered from Kohls back, which is always a pain.  Still, I would rather have the higher quality real leather bag.
I am going to see a podiatrist tomorrow; my right foot has been hurting more than is reasonable lately, and while I don't know if there is anything they can do I can at least get it looked at so that I don't do any more damage.  With my luck I have some sort of stress fracture and will be wearing sneakers for the next 6 months.
I'm taking an art history class this semester, just for fun, and really wish I had more time to spend on it.  I may spend time going through the book again after the semester is over.  I mean really, the entire renaissance in 2 weeks?  That just isn't enough time.  We are skipping huge swaths of great art and skimming over much of the rest.  [Being career focused in college is all well and good, but there are a lot of things like this that I never took because I was so focused on making sure I was never broke.  Now that I'm desperately overeducated and reasonably secure, I am taking a lot of those courses that got skipped along the way.]
I am a premier shopper, yet over the past week I have been unable to shop for anything other than purses, and even THOSE I've only had limited luck on.  It's kind of strange, actually.
Seriously, someone explain to me who all these people are who buy $1,000+ purses?  I mean I have yet to buy one that cost over $200, and feel generally like I am spending a lot on my bags. Yet the flash sale sites all have bags running in the hundreds to thousands of dollars, and those bags often show as sold out!  I just can't imagine paying a thousand dollars for something I am going to set on the floor, toss around in the car and otherwise beat up the way a purse get's beaten up.  I am not poor, but that kind of spending just seems outrageous   Maybe that's the difference between being upper class and being upper middle class; the latter still has to make choices and trade-offs in their spending, while the former can afford to buy a thousand dollar purse and set it on a public bathroom floor.